v125 Broadheads – Three Pack
v125 Broadheads – Three Pack
The classic v125 Broadhead - Vented, A2 tool steel blades with 17-4 PH hardened stainless steel ferrule make up this 125 grain precision engineered head. And because you rely on it at your moment-of-truth, we stand behind it with a Lifetime Guarantee. US Patent 10,054,409
These A2 steel blades provide optimal hardness for extremely sharp cutting edges and maximum durability. Iron Will Outfitters' proprietary triple temper heat treatment and cryogenic quench takes toughness to a new level so blades don't break on heavy bone impact.
Hardened Stainless Steel Ferrule
These 125 grain ferrules were designed to add weight to our 100 grain heads without creating a larger blade profile that sacrifices penetration and long range accuracy.
When it comes to once-in-a-lifetime shots, we can't leave anything to chance. Optimal materials and engineering allows us to stand behind our broadheads, guaranteeing them for life.
We engineered these broadheads with extra steel near the tip of the blade for additional puncture strength and minimal friction. As an added bonus, pulling the tip back into a Tanto also prevents flight planing for greater accuracy at long distances.
This vented, 1 1/16" cutting diameter main blade minimizes wind impact and maximizes big game penetration, so you can hit your mark and bring home more than a story. We added the 3/4" bleeder to unzip a wound channel for easy blood tracking.
Sharpened back bevels deliver your trophy with maximum internal hemorrhaging. And when you're tuning into a target, they ensure your broadheads return from the black hole to perform in the big game.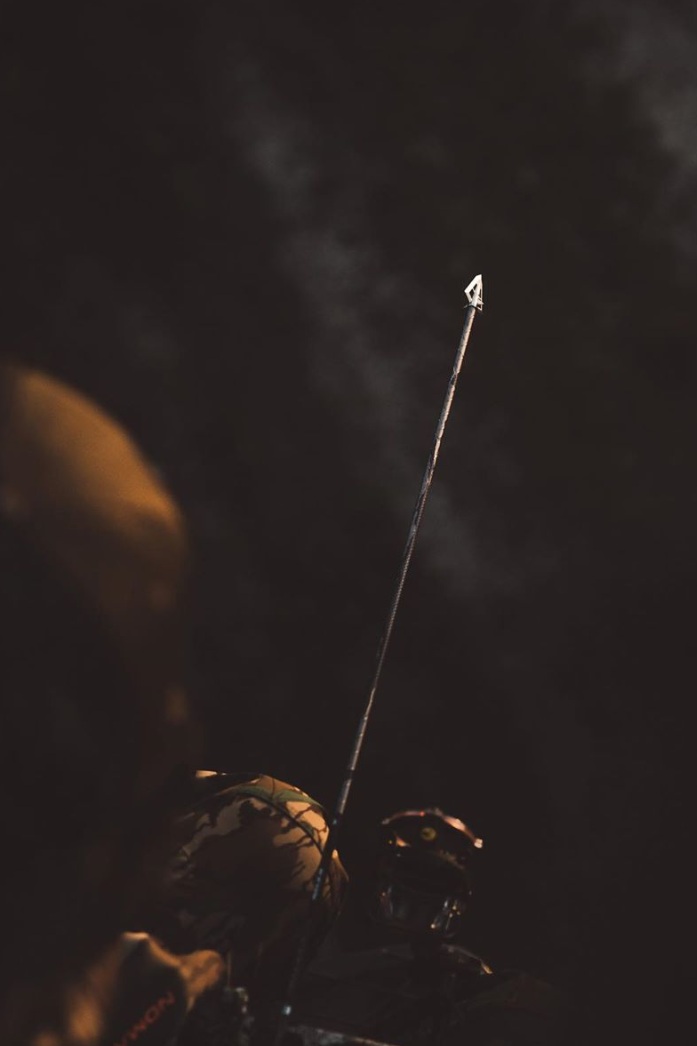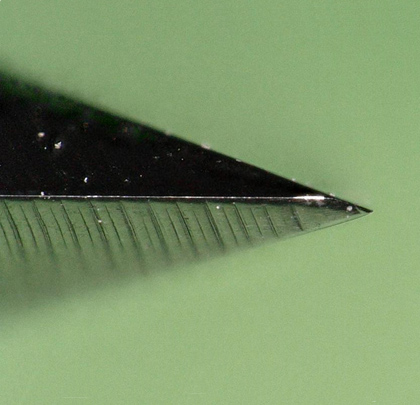 Iron Will Broadhead Blade Sharpness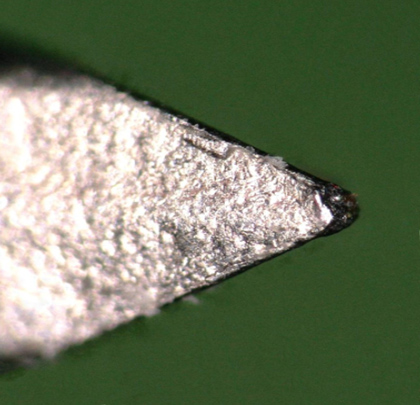 Mid-Grade Competitor Blade Sharpness
Broadhead Blade Impact Toughness
Iron Will v125 Specifications
A2 tool steel blades are made for impact toughness while retaining sharp edges.
Hardened stainless steel ferrule keeps your arrow's momentum driving through impact.

Back edge blades ensure maximum internal hemorrhaging.

Cut on contact Tanto tip for added piercing strength.

Low profile blades for optimal accuracy and penetration.

125 Grains

Lifetime Warranty

Patented Design (US Patent 10,054,409)